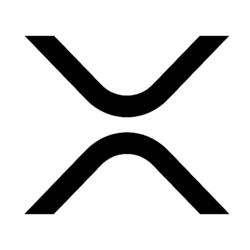 XRP (XRP)
Price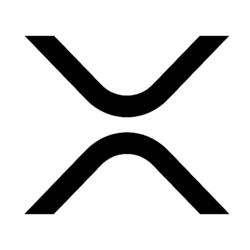 XRP (XRP)
Price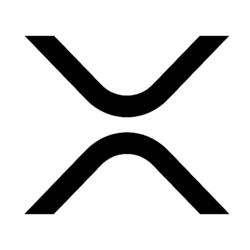 XRP (XRP)
Price
Ripple trading
The first and foremost thing that you need to know about Ripple is the fact that it is both a cryptocurrency and a platform. To define the Ripple platform, you should understand that it is an open source protocol that is created to help you carry out cheap and fast transactions.
Before you think that the concept of Ripple is similar to that of Bitcoin's, know that Bitcoin was never even intended to be one simple payment machine! The reason behind Ripple's rising popularity is its easy transaction abilities. If you want to know more about Ripple and how it works, read the complete article and once you finish reading, you will have a firm understanding of what it is and how it works. Let's begin.
What is Ripple-Trading and how To Buy Ripple
To understand better how the Ripple works, imagine a money transfer system or structure where the two parties involved in the transaction chose to use a middleman, who will receive the payment or money.  David needs to transfer $200 to Lawrence, and Lawrence lives in another city. So, David gives the money to a local agent, Mark, with a password, which Lawrence knows and once he says the password correctly, Mark will give him the money. Mark informs Lawrence's agent, Phil, of the details of the transaction, such as password, funds that are to be reimbursed, and recipient. If Lawrence gives Phil the right password, Phil will give him $200. However, the amount will come from Phil's account, and that means Mark would owe Phil $200. Phil can either make a counter transaction that can balance the debt or record a journal of every Mark's debt that Mark would pay on a certain agreed day.  Although, Ripple is slightly more complex than the given example; this example will help you understand the basics of the Ripple system and trading. From the given example, you can understand the trust is needed to initiate the transaction; trust between David and Mark, Mark and Phil, Lawrence and Phil.  Ripple uses Gateway, which is a medium that works as the main link in the chain of trust between the two parties who want to transact. Gateway serves the role of credit intermediary, which sends and receives currencies over the Ripple network to public addresses. Any business or any individual can open and register a gateway at TDS Capital Group that can authorize the business or person who registers to act as a middleman for transferring payments, maintaining liquidity, and exchanging currencies.
Buying Ripple VS Buying Bitcoin: Which is the best?
You know about bitcoin as well as Ripple and its natural that you might find it difficult understanding the difference between them like many. The difference is explained here in simple terms, which will help you gain a better understanding. While bitcoin is still considered as the leading medium among all other cryptocurrencies, Ripple, on the other hand, continues to rise up with its varied applications and growing adaptability. The rising popularity of Ripple made it the third-best virtual currencies today, just below bitcoin and Etherium. It can safely be assumed that Ripple, considering its growing popularity, may soon overtake bitcoin. Let us understand the differences between Ripple and Bitcoin.
Technology – Bitcoin is basically currency using mining that is based on Blockchain. Ripple, on the other hand, uses a validated servers network and an interactive consensus ledger. In addition to that, Ripple also uses XRP cryptocurrency tokens. The network of the Ripple is managed and controlled by many independent servers that keep comparing the records of the transaction constantly and in every second; one new Ripple ledger is created. Speed of
Transactions – When it comes to speed, the Ripple takes the prize. Whereas a transaction of Bitcoin takes almost ten minutes, one XRP transaction gets confirmed in just 5 seconds. This is a crucial factor that makes the Ripple a better option when it comes to the speed of transactions than bitcoin.
Utilization – Bitcoin is mainly used in money's capacity. On the other hand, the objective of Ripple is to utilize it for commodities and other currencies such as gold or oil over its network. The network of Ripple is a completely decentralized currency exchange. However, Bitcoin entails just the centralized ones. In simple terms, if a user's want to exchange XRP for the USD, he or she can do that within the network of Ripple without any third party or intermediaries. Therefore, if a person is looking forward to selling his or her XRP for USD, with Ripple he or she can do it within its network without having to rely on a third party.
Basic Rules you should know before you buy ripple
Until you read our full Trader Guides. there are 5 rules that everyone who wants to buy ripple should follow. Each rule is important; even if they are followed alone and to get better results, a user should follow all of them and try to make them work together.
Use a trading plan – The trading plan is the set of rules, which will specify the money management criteria, entry, and ext of a trader. When you use a trading plan, you will be able to perform all the said functions with ease.
Think of Ripple trading as a business – Trading can never be compared or considered a job or a hobby. When you buy Ripple, you become the owner of small business and therefore, you must strategize and do proper research to maximize the potential of your business.
Use technology – Common gifts of technology can be of great help to you in trading; for example, using your smartphones to get market updates will help you in monitoring trades everywhere without having to be there physically. Even simple technology like a high-speed internet connection can increase your trading performance greatly.
Protect the trading capital – You should accept the fact that every trader has losing trades, and that is just a part of their business. However, when you protect your capital, it will entail you to avoid unnecessary risks as well as do everything that you can for the preservation of your trading business.
Know what's happening in the world – Economies, weather, event, world politics and even war can affect markets greatly. You should never forget that the environment of any market is dynamic. When you know of all the events that are happening or have happened in the recent past, you can prepare for the future.