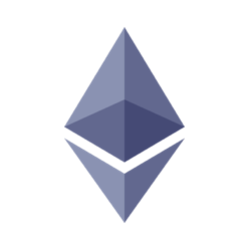 Ethereum (ETH)
Price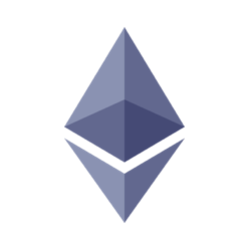 Ethereum (ETH)
Price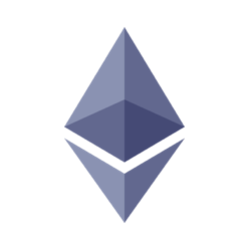 Ethereum (ETH)
Price
What is Ethereum & Ethereum Trading  ?
Ethereum It's a new Blockchain technology, which was initially proposed by Vitalik Buterin way back in 2013. Together with others, including Mihai Alisie, Anthony Di Iorio, and Charles Hoskinson, they brought it to life in January 2014.
Ether is the currency which fuels Ethereum. It is, therefore used to pay for all kinds of transactions taking place on the platform.  There are unlimited amounts of new coins of Ether being created each year since the platform was first launched in 2015.  First and foremost, these coins have been used to pay its miners working in data transactions, but also to finance the running computers and other programs that run on the network. Ether works in a similar way bitcoin miners get paid for running in the Bitcoin Blockchain.  Therefore just like people are trading in bitcoin you can now also buy in Ethereum. Since it has a real-world currency value, it also experiences momentum, as well as the volatility that comes with not owning the Ethereum. Other than that, you can also get leverage on it with just a small initial investment. This concept is already demonstrated by how the bitcoin network functions, only that Ethereum goes beyond the money concept, and includes the creation of other useful applications.
How Does Ethereum Trading Work?
The first step is for you to sign up and create a trading account. To be able to trade, you need to use any of the specialist cryptocurrency platforms that you can find like TDS Capital Group.   Whichever method of exchange you decide to choose, you need to fund your account by purchasing the type of Ethereum-related currency at your disposal; it could be fiat, coin, or merely margin-based trading.  There are different banking options including credit card and bank transfer, but the most used is credit card, as it's much faster.
Ethereum Trading Strategies?
Ethereum trading can work in two ways; via buying the currency or simply speculating on its value.
The first option for traders is that they may want to purchase so that they can sell it at a profit.
The second allows you to go margin-based, which enables you to speculate on the prices and then making a move to sell when you think the prices are favorable. The best thing with working with margin-based is that you can benefit from leverage. As such, you can quickly grow your profits just with minimal initial investments. But the same way leverage can magnify your investment portfolio; it can also amply your losses; it's because of how the currency is usually subject to volatility and bubbles. It's also the reason you need to be careful about the amount of leverage you take so that you do not suffer severe losses.
Since Ethereum works in virtually the same way other real currencies work, all you need is to find a reputable brokerage firm like TDS Capital Group and create a trading account with them.
Buy Ethereum VS Buy Bitcoin
There are distinct differences between these two cryptocurrencies, which also makes one more fluid and rewarding than the other. Overall, here are some of the reasons Ethereum seem to be a better option:
Bitcoin currently has a total supply of about 21milloin coins; on the other hand, Ethereum supply is limitless, which works to its advantage.
Average block confirmation time for Ethereum is a quick 15 seconds, compared to 10 minutes of Bitcoin. If you consider how real-time trading works and that speed is usually a matter of essence, then Buying Ethereum makes more sense.
Ethereum transactions are automatic, while that of bitcoin is more of manual.
Ethereum Smart contract, which is powered by Blockchain, allows many developers to create applications that are always online, which can also never be changed in any way by a third party. It merely means that all transactions are incorruptible.
Some Basic Ethereum Trading Guidelines for Those Who Have Just Entered the Field
You need the exchange is available in your area before you start trading. For example, some Ethereum based currencies such as Coinbase may not be possible in some countries, including India and Indonesia.
Conduct some research, mostly on the internet, to get an accurate picture of the current platform strength. Do a thorough technical analysis as well.
Just like any other risky venture do not involve your emotions while trading, instead st for yourself sustainable trading goals so that you optimize on any sell commands that you are using.
Maximize on time element following on prices changes on an hourly basis.
Ethereum is subject to volatility and bubbles, just like the Bitcoin; as such, you need not put all your eggs in one basket. There are other opportunities in the same line of the trade such bitcoin where you can put some of your investment as well.
If you have plans to start Buying Ethereum, you need to set a significant amount of time to study all the terminologies, as well as the key steps that you need to follow. It's a good investment idea if you learn all the ropes. It's also splattered with its types of risks which you need to be always aware of, and try to avoid.