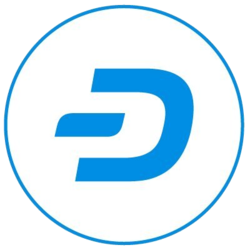 Dash (DASH)
Price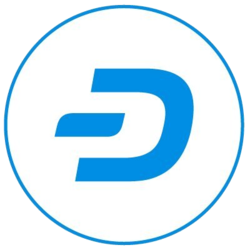 Dash (DASH)
Price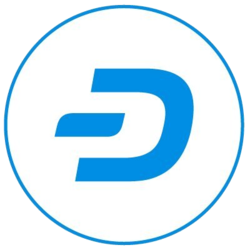 Dash (DASH)
Price
What is Dash?
Initially known as Darkcoin, Dash was first launched in 2014 by Evan Duffield. The currency, just like other digital currencies, is used for sending and receiving all types of payments.
The main explanation behind its creation was to ensure privacy and anonymity in transactions. It's a peer-to-peer network which is also highly decentralized. Dash is mostly characterized by the following features:
Privacy: It allows anonymity in operations, where tracking of your money and financial information is not possible.
Speed: The use of masternodes technology, with its highly innovative InstantX feature, allows transactions to complete within a matter of seconds.
Affordability: The currency comes with the lowest fees ever. This enables users to spend just a few cents on sending money, which is quite small in comparison to digital payments systems such as PayPal or MoneyGram.
Security: Dash is known for its advanced encryption to ensure anonymity during transactions
Dash Trading
Dash-trading involves buying Dash coins and finding a storage wallet. This enables you to secure your currency as you wait for further transactions. It can be hard to access the coins immediately, but there are quick shortcuts including an exchange with other cryptocurrencies. One of the easiest ways is trading Bitcoin for Dash. Other options with which you can trade Dash include:
Using such global exchanges to buy your coins, and then have a digital wallet for storage.
Wire transfer: TDS Capital Group is agood exchange that allows you to purchase Dash through a wire transfer of USD/EUR.
Coinbase: It's a global exchange that deals in all kinds of cryptocurrencies. You can buy not only your Bitcoin, but you can also trade the same for Dash. The best thing is that Coinbase offers you a wallet, which comes with a simple interface.
You can also use several payment options including debit/credit card or bank transfer.
Local Bitcoins: here you do not need verification process for you to trade in your Bitcoin-Dash exchange.
Buying Dash VS Buying Bitcoin
Bitcoin and Dash are some of the fantastic and groundbreaking Blockchain technology of recent times. However, Evan Duffield, the founder of Dash Blockchain, already noticed several performance challenges with Bitcoin. He then knew there would be an improvement on the cryptocurrency platform once Dash took the reins. Structural adjustments, such as fees, privacy, and speed, are making many traders to take a second glance at Dash.
Some of the comparisons between the two currencies are as follows:
Mining Block: Mining block for Dash is 2.5 minutes, compared to that of Bitcoin's10 minutes. In reality, however, it takes an average of about 20 minutes for bitcoin to confirm transactions. On the contrary, Dash's transactions are four times faster than Bitcoin. The fast speed is the key to such innovations as instant, in which money is sent and received within seconds of masternodes confirmation.
Anonymity: Bitcoin makes you think its transaction is anonymous, yet that's not the case. It's more of pseudonymous because the history of each transaction is made visible to anyone who wants to peruse; it's, therefore, easy to track Bitcoin's transactions. Dash, on the other hand, comes with secure encryptions, and has such features as PrivateSend, making all money trails untraceable.
Fees: Bitcoin's mining process is quite slow, consuming lots of energy and human resources. The end product of such methods is high fees. Bitcoin also takes priority for the larger transactions, especially during the busy business hours.
A key reason is because of the number of fees they stand to gain, which then discourages single transacts. Some bitcoins traders have had to wait to transact in the evening hours, or weekends, times when they know that fees are much lower.
Meanwhile, Dash boasts of meager fees, and instant transactions for its users, avoiding any pending trades.
Growth: Dash has witnessed rapid evolution since it was first launched in 2014. The currency comes with an incredible incentive system, which is instrumental for faster growth of its masternodes to the current over 4000. This makes its money easy to use and to access. You can't compare with Bitcoin which is still burdened with as its 1MB block limit and cannot transact as fast and as more extensive.
What are Some Basic Trading Rules for Those Who Want To Buy Dash
In as much as Dash-Trading may appear profitable, it always needs some form of guidelines and fuul Trader Guides, especially for those who are just starting. Each rule is quite useful, but it can be quite potent if there is wholesome application. Here are some of the very basic strategies you can use:
Start with a Trading Plan: These are simple ideas on how to enter, manage your money, and finally exit the trade at the right time. You can test your trading plan based on past historical data while using Backtesting technology. Once you are secure that it works, you can then start real trading with real investments.
It's Important To Start Small: As a beginner, you first need to test the waters with just a token of your money and see how it performs on the market. Once you are confident, you can gradually increase the amount you are trading in.
Take Time To Study The Trading Patterns: It's quite tempting to want to begin trading immediately. However, you need to stall for some time, study the prices, as well as the trading patterns. Then, you can make your move.
Take Advantage of Technology: There are so many software and analytical tools to help you study price movement. You can peruse charts, and keep an eye on all the historical data to learn a thing or two, especially about its performance on the global market.
Time the trades: It may be to your most significant advantage to time the trades. It's because there are some months of the year when prices spike, or slump. But there are also times of the day when prices are less volatile, and trading is less risky. This helps you to rush for the profits, as you too become less susceptible to dangers that are typical of most cryptocurrencies.
Since its original launch, Dash has continued to grow beyond limits. This growth is a good indicator that investors believe in it, and also see it along with term potential. Speed and privacy innovations, and lower fees are some of the enticements that keep pulling many traders.